Summer Day Camp
Horizons
program for kindergarteners-7th graders
Camp Overview
Horizons Day Camp is located on Lake Fairlee with 150 acres of inviting fields, woodlands, and trails. Horizons campers explore a rich array of activities, run by our high-caliber staff—then go home to bed at night—tired and happy. From archery and boating to swimming and drama, campers spend time in each of our 11 departments throughout their session. Participants also enjoy special whole camp activities and unique events that take place throughout the session. Campers spend time in assigned groups which are scheduled to rotate through all departments. They have free choice of activities for the majority of afternoons. Group placements are made with great care, considering factors such as prior camp experience, school, age, and developmental needs.
Hot lunches and snacks are provided daily.
Bus transportation is available from Lebanon, Norwich, Lyme, and Thetford for an additional fee.
Children must have completed Kindergarten to be eligible for Horizons 2022.
8th graders may enroll in a 2-week 1st Year Apprentice Program.
9th graders may enroll in the 4-week 2nd Year Apprentice Program.
The Aloha Foundation offers financial support to more than 75 children at Horizons each year. Interested families can apply for campership aid within the camp application. Please contact us with any questions.
2022 Dates & Rates
Session 1
K-7th grade graduates
Session 2
K-7th grade graduates
Session 3
K-7th grade graduates
Session 4
K-6th grade graduates
1st yr. Apprentice
8th grade graduates
July 11 - July 22 orJuly 25 - August 5
2nd yr. Apprentice
9th grade graduates
2022 Dates & Rates
Session 1
K-7th grade graduates
Session 2
K-7th grade graduates
Session 3
K-7th grade graduates
Session 4
K-6th grade graduates
1st yr. Apprentice
8th grade graduates
July 11 - July 22 orJuly 25 - August 5
2nd yr. Apprentice
9th grade graduates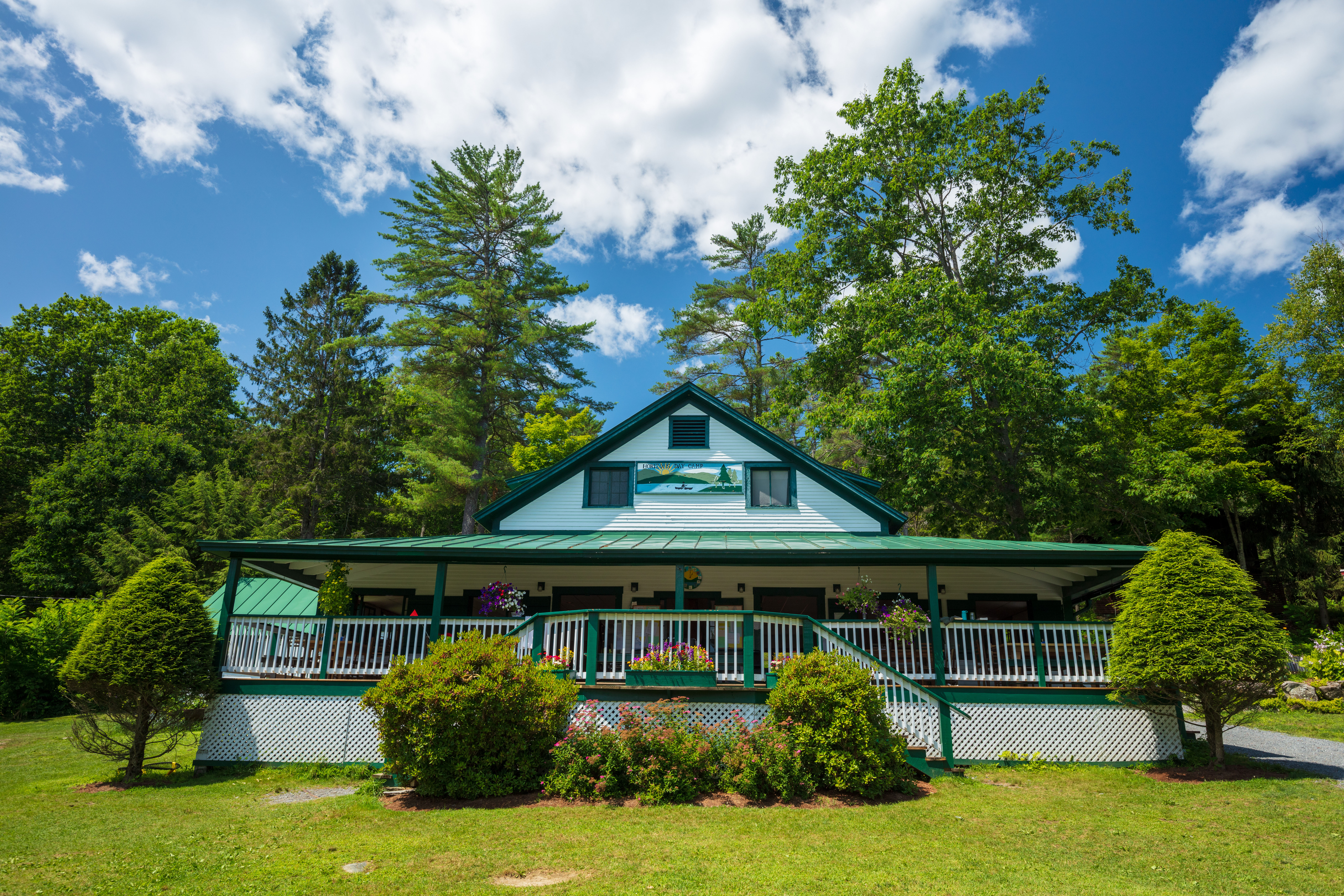 Welcome to Horizons!
Horizons is a very special place and unique to the region. Operating in a similar fashion to our residential camps, but in a day camp setting, campers experience a huge breadth of programming through our diverse activity departments and frequent special events. There is a strong focus on the lessons learned through challenging ourselves in different ways. We see the experiences we facilitate as opportunities to help campers learn about themselves, building resilience, self-awareness, independence, and personal growth. Horizons Day Camp values relationship-building and chooses to keep technology away from our experience so we can focus on each other while becoming immersed in the program on a beautiful campus. And, we have a bucket full of fun at the same time! 
– Stuart Fairbairn, Horizons Program Director
"My child is already asking to go back to Horizons. He loved the variety of activities—swimming, canoeing, archery, etc.—as well as his counselors."
"From a parent perspective, Horizons was an environment that allowed my child to be silly, be in a natural outdoor environment, learn new things, while maintaining respectful engagement—this whole package was wonderful."
"Great job once again! The Aloha Foundation sure knows how to work powerfully with kids!"
Activities
The Horizons schedule allows campers to enjoy each of the 11 departments throughout their session. Each department employs highly trained staff to facilitate that department's activities. They are supported by group/unit staff who join departments with their camper group.
Archery is set on a range with a three mile valley view. Quality instruction focusing on safety and proper form is combined with fun activities like archery golf, balloon shoots, and informal tournaments with other Aloha Foundation camps.
The Arts & Crafts barn is filled with the creativity, imagination, inspiration, and materials needed to create individual and group projects out of cloth, wood, clay, paint, beads, leather, metal, yarn, and more. The possibilities are endless!
The Boating department offers campers the opportunity to learn paddling skills. In canoes or kayaks, children exploring the open waters of Lake Fairlee and the small tributary that runs under the Horizons foot bridge.
In the Lodge, home of our Drama & Music department, campers try out whacky improv and crazy costumes. They create puppet shows and imaginative skits. Those looking for even more theatre might choose to act or work behind the scenes on set and costumes for our end-of-session performances.
Field Games & Court Sports
Horizons' large field, basketball, tennis and pickleball courts see lots of action between our two sports departments. Alongside some unique Horizons games, campers revel in activities such as Quidditch, dodgeball, tag games, soccer, frisbee, and kickball. We enjoy friendly competition with an emphasis on cooperation and sportsmanship.
Another popular sport at Horizons is gymnastics in a large, airy studio with a variety of equipment including beams, floor mats, low bars, and spring boards. Campers develop greater coordination and body awareness through a range of skills practice, challenging games and some additional voluntary extras such as dance, stretching and mindfulness.
Exploring the natural world is an important part of the Horizons experience. Campers take advantage of our forests, wetlands and meadow, building links between the diversity of organisms (including human), and their respective roles in the overall wellbeing of our ecosystems.
Horizons' fleet of sailboats is used by novice sailors under the supervision and instruction of counselors or soloed by campers who have passed their skipper's test. Campers interested in racing enjoy sailing regattas with other camps.
At our welcoming waterfront, campers play in the sand and swim in Lake Fairlee. Through small group swimming lessons with our experienced staff and fun free swim games, campers see improvements in skill and comfort.
The Tripping department takes campers into the beautiful hills and mountains of Vermont and New Hampshire for wilderness hiking adventures. Older campers also learn camping skills on an overnight trip and venture to our other camps on Lake Morey to challenge themselves and support each other on a high ropes course or climbing tower.
Daily Schedule
Horizons campers are assigned to a camper group of 10-12 children and 2-3 counselors. During Unit Time, two groups combine to form a unit. Each unit has a specific intentional space and additional support staff. Younger groups have two full time counselors to guide and support them during transitions and activity periods. Older groups transition themselves and have assigned staff all other times.
8:30 – 8:40 am – Campers arrive by bus or car 
8:45 am – Camp begins!
8:45 – 9:15 am – Unit Time (Campers learn about the day, connect with friends and counselors, and enjoy down-time activities.)
9:15 – 9:40 am – Assembly (singing, stories, sharing, performances, announcements)
9:40 – 10:35 am – First activity period (camper groups assigned to 1 of 11 activity departments)
10:35 – 11:40 am – Second activity period and Snack – (camper groups assigned to 1 of 11 activity departments)
11:40 – 12:30 pm – Third activity period (camper groups assigned to 1 of 11 activity departments)
12:30 – 1:00 pm – Unit Time (free time in Units, wash up and table setting)
1:00 – 1:45 pm – Lunch
1:45 – 2.15 pm – Unit Time (quiet focused activities after lunch)
2:20 – 3:05 pm – Fourth activity period (campers choose from a wide variety of activities)
3:05 – 3:55 pm – Fifth activity period (campers choose from a wide variety of activities)
3:55 – 4:30 pm – Unit Time (free time in Units, prepare for departure)
4:30 pm – Time to go home!
Meals
At Horizons, the chef knows what kinds of food keep active campers fueled and happy. Lunch menus include pasta, pizza, chicken, turkey, roast beef, burgers, sandwiches, soups, tacos, and plenty of salads, vegetables, and fruits. We take pride in the supplier relationships we have established with local growers and farm stands nearby in Vermont and New Hampshire.
Our dining program not only feeds campers but also involves them as table helpers, recyclers, and composters. Our kitchen can accommodate many medically-dictated dietary requirements. We do our best to accommodate dietary needs by not serving nuts, and by making vegetarian, gluten-free, and dairy-free options. However, we cannot guarantee there will be no cross-contamination from food ingredients from facilities that also process nuts, dairy, or gluten products. 
Arrival and Departure
Campion Rink:  bus leaves at 8:00 am, returns approximately 5:10 pm
Marion Cross School:  bus leaves at 8:10 am, returns approximately 5:00 pm
Lyme Elementary School:  bus leaves at 8:30 am, returns approximately 4:45 pm
Thetford Elementary School: bus leaves at 8:25 am, returns approximately 4:45 pm
An adult must remain present at the bus stop until the chaperone releases them. Campers must be signed in and out each day. Campers are expected to follow the bus rules. If the bus is running late, you will be notified by email and/or phone.
Dropoff and Pickup at Camp
Drop off is by the tennis courts (3878 VT Route 244) between 8:30-8:40 am. Pick up is at the same location at 4:30 pm.
Authorized Pickup Person(s)
All adults (including parents) should be prepared to show ID and sign out their child, whether pickup occurs at Horizons or at a bus stop. If someone other than a parent or guardian will pick up your camper, we must have a note to that effect (you can authorize other adults within the Parent Portal). If your camper has permission to ride a bike or walk home alone please let us know. The camp is not liable for campers after they leave camp property, or the Campion, Marion, Thetford and Lyme bus stops.
Health & Safety
All of our practices have been developed to meet or exceed guidelines put forth by the American Camp Association (ACA), the Center for Disease Control (CDC), and Vermont's Department of Health.
During the Summer
Campers should dress for the weather as they will spend lots of time outdoors. Please label all belongings and refer to our
Lost & Found policy
if an item turns up missing during your child's session. T-shirts, shorts, hard-soled shoes (sneakers), and a warm layer are essential. In addition, please be sure your camper packs the following each day:
In backpack or tote bag:
bathing suit & beach towel
small bottle of sunscreen
water bottle
And if weather requires…
raincoat
extra sweater or sweatshirt
sweatpants
Please leave the following items at home:
electronic games, iPods, cell phones
food, (unless arranged with the camp nurse in advance)
money
sports equipment (we will provide everything your camper
needs)
On the last day of each session, we invite camper families to join us at 3:30 pm for a chance to meet Horizons counselors and enjoy a taste of Horizons. More details coming soon!
In a typical year, Horizons offers older campers the opportunity to join us for an overnight on the 2
nd
Tuesday of each 2-week session. Due to the risk of COVID spread, we have decided to cancel the overnight option for the remainder of this summer. We look forward to bringing back the overnight option in future summers. 
Let's Connect
We offer camps and programs for people of all ages. Let's talk about you, your child, your family – and discover together which experience you would value most. There are many options and possibilities!